Let's get real for a minute – of all the lights in a mobile entertainer's arsenal, moving heads are the most versatile. From fast, tight beams to wide, slow sweeps, moving heads are an indispensable tool for the mobile DJ, band, karaoke operator, and more. Moving heads draw people's attention and can elevate a light show from boring and basic to something eye-catching. There are a LOT of good moving heads on the market; today, we're going to share a few thoughts on some of the best moving heads for 2022.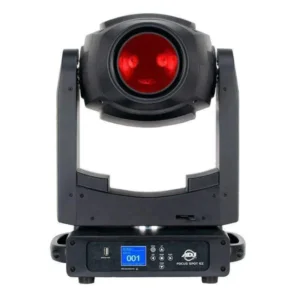 Right out of the gate we are going to start with the big gun, the ADJ Focus Spot 6Z. This monster 300W professional moving head is built for high-energy, demanding environments. It comes with all the bells and whistles, including motorized focus and zoom, iris, and even two prisms. It has not one but two gobo wheels and two color wheels. They even top it off with multiple frost effects for maximum versatility. For maximum impact, you can't go wrong with the Focus Spot 6Z.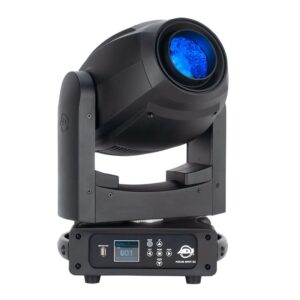 If the big daddy 6Z is a little too much for your events, consider its little brother, the ADJ Focus Spot 5Z. It shares many similar features to the 6Z, with a smaller 200W cool white LED onboard and a single gobo wheel. Also aimed at the professional market, the Focus Spot 5Z has multiple DMX modes and dimming options and 5 pin DMX in/out. And let's face it, with a light this great you're going to want to create your own scenes.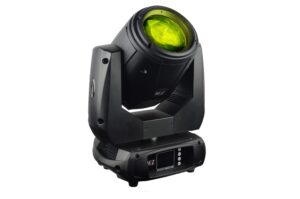 Switching gears for a moment, we have the JMaz Attco Beam 230. Instead of an LED diode, the Beam 230 has a 230W Osram discharge lamp that offers insane output for the price. The built-in "super prisms" can split the gobos with an astonishing 16 or 24 facets! These prisms can have their rotation speed and direction independently adjusted. The beam angle is a super tight 2.5 degrees, and the large 136mm front lens means the beam is uniform and equal without hotspots. It has a respectable 11 colors and 16 gobos inside. Lastly, the double blade shutter is perfect for stunning strobe and pulse effects.
Know what you want? Click here to purchase any of the best moving heads for 2022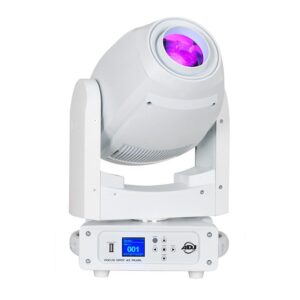 We're going to return to ADJ for one more great moving head, the Focus Spot 4Z. The 4Z also has a 200W cool white LED with motorized focus and zoom. They also didn't give up the dual prism wheels, which is super great to see. However, unlike the 5Z, it has 3 pin DMX in/out and a single color wheel. You don't need to feel constrained in your programming though, with a gobo shake effect adding some variety to mix. Power consumption is pretty minimal for the output. In fact, up to 4 of the Focus Spot 4Z can be daisy-chained for power. It weighs a light 23lbs, making it easy to transport for entertainers on the go. When you want to mount the light, an included omega bracket makes hanging the 4Z super quick.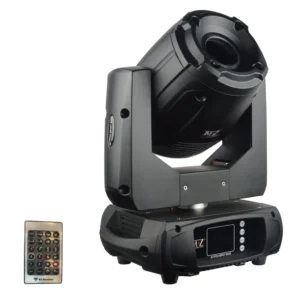 As we continue down this list, the moving heads start to become both lighter and easier to transport. Let's face it – the average wedding DJ doesn't need a monster moving head for a 150 person wedding. The Attco Spot 200 from JMaz is bright 200W LED moving head with a ton of features for the price. It has many of the features seen in the more expensive moving heads on this list. But you know what is unique? The built-in wireless "Wi-MAZ" wireless DMX, which makes linking and programming these lights a breeze. Powercon input and output means power linking is secure – no accidental unplugging here.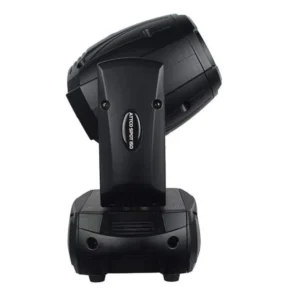 The Attco Spot 150 has, as the name suggests, a 150W LED onboard. The LED is rated for up to 50,000 hours – there's a pretty good chance you'll be able to use these lights for as long as you're in business. What's amazing at this price is the presence of two gobo wheels, one of which rotates. These are accompanied by a color wheel, 3-facet prism, motorized focus, and linear LED dimmer. It has a tight 11-degree beam angle for projecting across large banquet halls and high ceilings.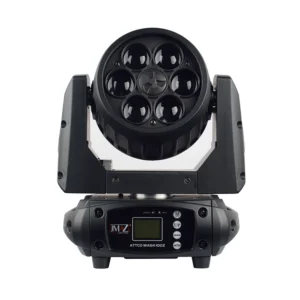 Up next we have not one but three affordable and powerful moving heads. The Attco 100 series includes a spot, beam and wash effect, so pick your poison. In particular, the JMaz Attco Wash 100Z has 6x15W RGBW LED diodes for rich, bright color output. The addition of white to the traditional RGB diodes means that the color palate includes thousands of potential colors. The Wash 100Z has a super-wide zoom electronic zoom range from a tight 6-degree to a diffuse 60-degree beam angle.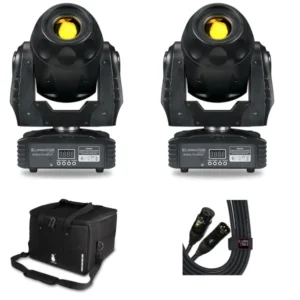 For those on a budget that are still looking for a great value, the Eliminator Lighting Stealth Spot is a fantastic option. Weighing in at only 10 lbs, the Stealth Spot is super portable and easy to take from gig to gig. 8 built-in lighting programs, rotating gobos, 3-facet prism, and motorized focus are features not normally seen in a light at this price. A 60W white LED offers plenty of output for the price – it's more than enough for the average wedding or mobile event. You can grab a pair of lights, a case, and a cable in a great combo pack here!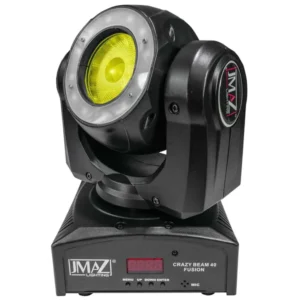 For our last light on this list, we have something a little different. The Jmaz Crazy Beam 40 is a "fusion" moving head that offers multiple effects in a single fixture. It breaks the mold of standard moving heads and creates amazing eye-candy displays of color. In the center is a 60W quad-color LED for the main beam effect. Around the edge are 12 x 5050 SMD 3in1 LEDs for an additional level of effect. 16 and 21 channel DMX modes offer a ton of flexibility in programming completely unique shows. If you want to link a few fixtures together without DMX, pan/tilt invert mode creates contrasting movement without the need to know how to program.
Best Moving Heads For 2022 – Summary
Whew! What a list. No matter your budget or needs, there are more options than ever for moving head lighting. For mobile DJs and bands alike, one, two, four, or more moving heads can take your lighting to the next level. If you've been looking to figure out what the best moving heads for 2022 are, we hope this list has been helpful. If you'd like to pick up any of the great lights in this article (or just want some advice for your own company), feel free to contact us at djeventgear.com.